The shiners think they've eliminated every conceivable threat.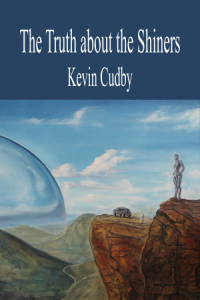 Then the Risk Management Commission banishes Alexander Romanov and Letitia Wilson from city society.
Ooops…
Banished from shiner society, Letitia Wilson and Alexander Romanov settle in a small village near Grand City. They try to break down the cultural barriers between shiners and villagers, but their differences grate until the sparks fly!… A powerful, gritty story about war, sex, and cultural misunderstandings. Tatjana Schaefer
The Truth about the Shiners mercilessly satirises the culture of fear while remaining fiercely optimistic about human nature and technological development.
Available in formats for all smartphones, tablets, personal computers and ebook readers.