An anthology of international writers in New Zealand
Writers International is a network of writers living in NZ.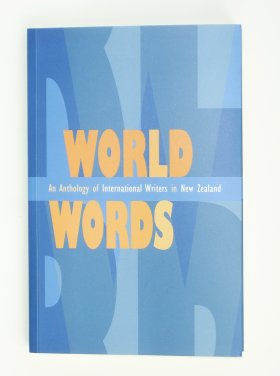 In 2006 we published an anthology that one of NZ's premier literary magazines called … an explosively powerful body of writing (Cassandra Fusco, Takahe).
Edited by Dr. Tatjana Schaefer(managing editor), Kevin Cudby, and Catherine Boyle, World Words was published by Writers International and Mark Pirie of HeadworX publishing.
World Words is out of print. However, I still have a few copies.
If you buy From Smoke to Mirrors ($NZ30 + postage) I'll throw in a copy of World Words for free. That way, you can read about how future generations will keep their wheels turning long after fossil fuels are all burned up, and then you can have a good laugh at the antics of Jason the stockbroker who took up farming, and his good mate Simon, the stockbroker who swapped his Lexus for a clapped-out V8 Falcon ute.